Reasons to buy...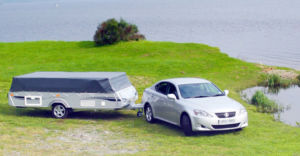 Only a small family car required for towing purposes.
Better fuel economy (up to 50% better than equivalent caravan).
Garage storage.
Beds are permanently made up.
Six-berths in most models.
All models are easily set up in under 10 minutes.
Save up to £1000 per annum in associated fuel, storage and insurance costs against equivalent sized caravan.